Loan Origination Services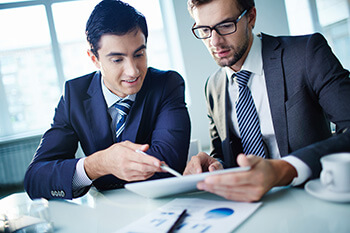 Fortress Risk assists financial institutions when they are making large real estate loans, anywhere from $500,000 to $500 million. We become part of our client's due diligence closing team and work hand in hand with them, as well as, their borrowers and their respective insurance brokers.
During the diligence process, there are many aspects of a real estate company's risk management program that need to be analyzed and documented. We obtain evidence of insurance and analyze components of the borrower's risk management programs and real estate portfolios, to make sure that the insurance in place is compliant with requirements. We leave no stone left unturned and ensure that there are no perils or concentrations of risk that haven't been considered.
Due diligence requires more than simply checking off a box or verifying that the borrower has the appropriate insurance policies. The lending process is a complex event, during which the requirements and needs of the lender, government agencies, and third parties need to be met.
There are hundreds of details that need to be closely examined for each loan and it takes a trained eye to read between the lines to catch deficiencies not shown in the documentation.
Portfolio Services
Our relationship with clients doesn't end once the loan has successfully closed. Fortress continues to work with lenders and owners who wish to outsource the gathering and review of insurance evidence from borrowers in their long-term portfolios. We have helped several clients bring large portfolios of loans into compliance with various governmental capital sources, such as FHA, Freddie Mac and Fannie Mae.
Since insurance is not static, it is important to continuously monitor the required coverage limits and terms and conditions. These can change significantly, especially with the change of insurance carriers. To make sure our clients are fully protected, we review all insurance documentation annually for each lending relationship.
Capital Sources
Lenders service and originate loans from numerous capital sources. Fortress Risk is well versed in the requirements and expectations of the following capital sources:
FHA Multifamily
FHA Healthcare