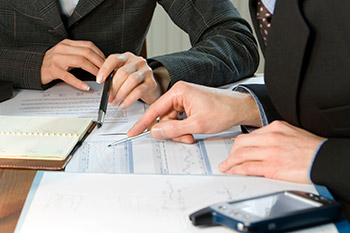 Mike McDaniel founded Fortress Risk in 2012, after a 15 year career in the commercial insurance brokerage industry, which followed a 10 year career in banking. During his earlier career, Mike had worked with some of the largest insurance brokers in the US, including Wells Fargo Insurance Services, Wachovia Insurance Services and Hamilton Dorsey Alston Company. In his career in the banking industry, he worked in real estate credit analysis and portfolio management.
Mike's experience in both banking and insurance allows him to understand the nuances of both industries. Furthermore, Mike and his team are able to help the banks and lenders they work with because they are capable of speaking the language of the financial industry, as well as the language of the insurance companies.
The insurance requirements of agencies such as Fannie Mae and Freddie Mac, as well as the requirements of internal constituencies like boards of directors and audit committees are becoming ever more stringent and closely monitored. Fortress Risk serves the needs of lenders by helping them better understand the risk management issues that they face when originating or servicing loans.
Fortress Risk reads every policy and piece of insurance documentation under review. We are in a perfection business and understand that everything we do and recommend to our clients needs to be 100% correct. When we partner with lenders, we serve as the trained eye and as the consultants who know how to read between the lines to make sure our clients are fully protected.
Meet the members of our team: