Mike McDaniel
Mr. McDaniel formed Fortress Risk in 2012 after spending 15 years with a number of national and regional insurance brokerage firms, including Wells Fargo Insurance Services, Wachovia Insurance Services and Hamilton Dorsey Alston Company. During that time, Mike served as the Client Executive in charge of all relationship matters for his clients, including risk management consulting, policy marketing and placement, claims management and loss prevention. Mike has worked with clients of all sizes, from large national property accounts to local technology companies.
Fortress Risk Consultants specializes in providing high-level risk management consulting advice, including providing insurance due diligence and program reviews. Fortress has particular expertise assisting financial institutions and their loan origination teams evaluate the adequacy of the insurance programs of their borrowers to determine compliance with insurance requirements. Mike and his colleagues have years of experience and familiarity with the insurance requirements of Fannie Mae, Freddie Mac, CMBS and FHA/HUD lenders and seller/servicers.
Prior to his career in the insurance sector, Mike spent 11 years in the banking industry, performing complex financial analysis and modeling of large corporate borrowers in the credit, mergers and acquisitions, and loan workout areas of national banks. This experience provides him with a practical understanding of how insurance coverages and related expenses impact the project economics and the successful closing of loans.
Mike holds a B.A. from the University of the South (Sewanee), an MBA from the Freeman School of Business at Tulane University, and is a member of the Mortgage Bankers Association.
You can reach Mike at 404-713-9574404-713-9574 and mmcdaniel@fortress-risk.com.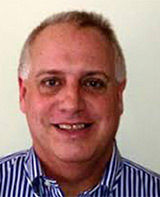 Cynthia A. Robinson
Prior to joining Fortress Risk Consultants in 2017, Cynthia worked as an international account executive and independent risk consultant for a diverse group of Fortune 500 multi-national companies involved in the tech industry, manufacturing, aviation logistics, and upstream oil and gas. She was responsible for the design, market selection, program placement, network engagement, and communication strategies for international property and casualty programs.
In 1991, she started working in the insurance industry in Bogotá, Colombia where she was the principal of an independent reinsurance broking firm, engaging the South American, European and London markets on her clients' behalf. Through this experience, Cynthia gained first-hand knowledge of the international insurance marketplace, risk management methodologies, communication protocols, as well as local business cultures.
Cynthia is fluent in English and Spanish and has a working knowledge of French and elementary-level classic Arabic.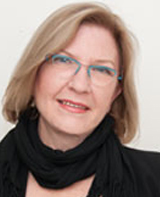 Rhonda Edge
Commercial insurance client service professional with a successful career of account retention and customer satisfaction. Over 25 years in commercial lines new business production and account management with an extensive background in all lines of commercial property and casualty insurance. Accounts handled include all types of operations with a strong emphasis on restaurants, real estate, transportation and hospitality. Account sizes ranged from middle market to Fortune 500 clients. Extremely effective in developing client and market relationships, problem solving and providing superior team leadership for the delivery of all client services.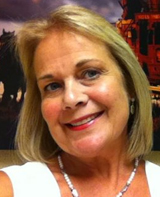 Linda Berryman
Linda Berryman has over 35 years in the insurance industry. While specializing in commercial property, she has handled property and casualty lines as an underwriter, and has worked at insurance agencies and wholesales brokerage firms. Linda holds 7 insurance designations: CPCU, AU, ASLI, AMIM, ARe, AIS, AINS. She is a Past President of the Houston Chapter of the CPCU Society, and served on the Board for 6 years.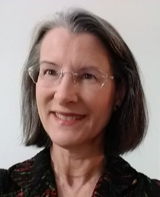 Marcia Samples, Risk Management Consultant
Ms. Samples began her career in the insurance industry in 1996, working as a technical assistant at a small insurance agency. She has worked for several other agencies including one of the largest national brokerage firms as an account executive. Prior to joining Fortress Risk Consultants in 2018, Ms. Samples worked on several national programs for industries including restaurants, non-profits and condominiums. Ms. Samples currently works as a risk management consultant providing insurance reviews to lenders for commercial risks.
Contact: marcia@fortress-risk.com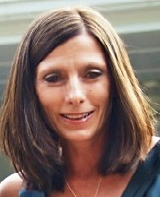 Tina Marie DeVincenzo – Consultant
Tina Marie comes to us with over 25 years Property & Casualty Insurance experience in Claims and Risk Management.
She has worked with several major Carriers such as Chubb, AIG and The Hartford as well as brokerage experience with Marsh, Wachovia, and Wells Fargo. She has been involved in major claim settlements and coverage negotiations for Fortune 500's under Real Estate, Healthcare, Technology, Construction and Not for Profit business sectors.
BA – Western Kentucky University