Owner/President
Fortress Risk Consultants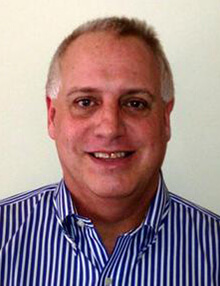 Mr. McDaniel formed Fortress Risk in 2012 after spending 15 years with a number of national and regional insurance brokerage firms, including Wells Fargo Insurance Services, Wachovia Insurance Services and Hamilton Dorsey Alston Company. During that time, Mike served as the Client Executive in charge of all relationship matters for his clients, including risk management consulting, policy marketing and placement, claims management and loss prevention. Mike has worked with clients of all sizes, from large national property accounts to local technology companies.
Fortress Risk Consultants specializes in providing high-level risk management consulting advice, including providing insurance due diligence and program reviews. Fortress has particular expertise assisting financial institutions and their loan origination teams evaluate the adequacy of the insurance programs of their borrowers to determine compliance with insurance requirements. Mike and his colleagues have years of experience and familiarity with the insurance requirements of Fannie Mae, Freddie Mac, CMBS and FHA/HUD lenders and seller/servicers.
Prior to his career in the insurance sector, Mike spent 11 years in the banking industry, performing complex financial analysis and modeling of large corporate borrowers in the credit, mergers and acquisitions, and loan workout areas of national banks. This experience provides him with a practical understanding of how insurance coverages and related expenses impact the project economics and the successful closing of loans.
Mike holds a B.A. from the University of the South (Sewanee), an MBA from the Freeman School of Business at Tulane University, and is a member of the Mortgage Bankers Association.
You can reach Mike at 404-713-9574404-713-9574 and mmcdaniel@fortress-risk.com.